chemical pump chemical pump neptune texsteam lmi milton roy

Metering Pumps - Texsteam - Dresser - EMEC - Neptune - LMI - Milton Roy - Shurflo Solar - Sidewinder - Lubricators - Lubriquip - Trabon - Manzel - Mega - Madison Kipp - Premier - Graco - Farval - Bijur - McCord - Valves - Circle Seal - Texsteam - Atkomatic - Hoke - Liquid Storage & Septic Tanks - Snyder - Rotonics - Chem-Tainer - Norwesco - Poly Processing - Containment Tanks

Chemical pump chemical pump chemical metering pump
FRED C. GILBERT CO.TM
106 Norris Road
Bakersfield, CA 93308
661-399-9569
800-494-3733
Fax: 661-393-9654
---
Lubrication & Metering Pump Systems
METERING PUMP & LUBRICATOR SERVICE CENTER
POLYETHYLENE STORAGE TANKS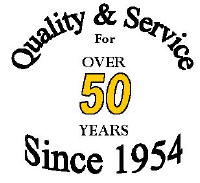 We are a Certified

State of California
Small Business
California Contractors License #971586

"It's the Service After the Sale that Counts" We Specialize in Metering Pumps, Lubrication Equipment & Accessories for both. Its not just a side line for us - its what we do - day in and day out. We have the experience and "know-how" to make recommendations as to what will work best for your particular application. We believe that we have the broadest line of pumps, lubricators and accessories for both, in stock, that you will find any where. We don't just sell it, we have it in stock at a good price and we can provide excellent service and repair on all of our product line.

We distribute MonitorTM Brand Metering Pump & Lubrication Systems. Pre-designed systems can be purchased "off of the shelf" or custom systems may be ordered built to your exacting specifications. See the link below under "Monitor Feed Systems".

Due to space limitations much of the information included in this site is of a general nature. Should you require more specific information on any item please contact us. We can provide technical manuals, pricing and delivery information and of course our opinion on the best alternatives for your application.







We Proudly Distribute The Following Quality Products:


AMERICAN IMC COMPRESSORS

Bel Aire Reciprocating Compressors from 5 to 20 HP & IMC Rotory Screw Compressors from 5 to 50 HP

AMT

Centrifugal Pumps - CI, CA, Bronze, SS from 5 to 650 GPM, up to 120 FT. of TDH

ANTI-SEIZE TECHNOLOGY
Anti-seize Compounds
Teflon Tape & Sealants

ARROW PNEUMATICS

ASAHI VALVES

PVC Relief Valves
PVC Ball Valves
PVC Check Valves
PVC Strainers

ATKOMATIC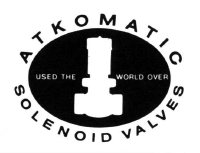 "On land ... at sea .. in the air .. in nuclear plants.
Wherever there is a rugged application.
There you will find an Atkomatic valve."
Relief Valves
Balls & Seats
BALDOR
Electric Motors, Motor Controls and Drives
BIJUR Lubrication Equipment
CHEM-TAINER
Plastic Polypropylene & Polyethylene Tanks from 2 to 12,000 Gallons
CONTINENTAL PROGRESSING CAVITY PUMPS

Self contained systems for water wells and swimming pools
CHAMPION PNEUMATIC
Reciprocating Compressors from 1.5 to 30 HP

Cryolab Valves
Keane Controls
CIRCLE SEAL CONTROLS
DU-ALL PUMPS
Myers Piston Pumps
Master Distributor - Metering Pumps & Controls
FARVAL Lubrication Equipment
Divider Valves, Pumps & Fittings
GARZO
Level Controls
GEORGE FISCHER +GF+
Valves & Piping Systems, GSR PVC pipe & pipe fittings
GITS
Lubrication Equipment
GOATTHROAT
Transfer Pumps
GOULDS PUMPS
G & L Centrifugal Pumps in CI, Bronze, SS - from 5 to 1000 GPM, 10 to 500 Ft. of TDH
Goulds Water Products - Water Well, Sump, Effluent & Sewage Systems
GRACO

Lubrication Equipment, Hose Reels, Oil & Grease Pumps, Husky Double Diaphragm Pumps, etc.

GBL Universal pump - In Stock!
GRIFCO
Relief Valves & Back Pressure / Anti Syphon Valves in PVC, Stainless Steel & Alloy 20
GROVER
Automotive Lubrication Equipment, Hose Reels, Pumps, etc.
HIT TOOLS
HYDROFLO
Metering Pumps & Parts
KENCO - O.E.M.

Liquid Level Gauges
Sight Flow Indicators
Controllers for Engines, Compressors & Mechanical lubricators
Oil Supply Systems, Tanks & Stands
Liquid Level Safety Switches
Gauging Equipment
KOMAX
Static Mixers
LEATHERMAN®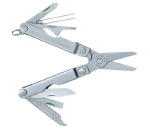 Tools & Knives
LEESON
Electric motors and motor controls
Complete systems for on site service of vehicles and equipment
Metering Pumps & Parts, Corporation Stops
LUBESITE
Automatic Spring Loaded Single Point Grease Feeders
LUBRIQUIP® Download Divider Valve operation Program
Manzel & Trabon Brochures


GBL Universal pump - In Stock!
MEGA, MADISON KIPP, MANZEL, SENTINEL, TRABON & LUBRISYSTEM
Lubricators, Centralized & Automatic Lube Systems for Compressors, Pumps, Engines, Off Road Construction Equipment, Over the Road Trucks, Tractors, Boats, Trains, Airoplanes, Geothermal, Automotive, Industrial Equipment etc., etc., etc. We can design, build and install a system for almost anything. Self contained systems for Geothermal Wells & Compressors. We have pumps, filters, no flow & proximity switches, divider valves, manifolds, supply tanks, complete lubricators, check valves, indicators, rupture discs and much more - right on the shelf. You don't have to wait. Whether you need a complete system or just a small part, you can get what you need,
RIGHT NOW !!
LYON Workspace Products

Safety Cabinets, Shelving & Industrial Furniture
MCD - MIDWEST CONTROL DEVICES
Valves, Filters, Gauges, Dryers, Fittings etc.
MILTON
Air Handling Equipment & Fittings
MINARIK
Variable speed motor controls
MONARCH

Centrifugal Gasoline Engine Driven Utility Pumps
Iron Clad Protection For Your Equipment - Self contained Lubrication System
MURPHY
Instrumentation & Controls for Equipment Monitoring, Protection, Control & Automation
MADDEN
Metering pumps & parts
NEPTUNE
Metering Pumps From 1 GPH up to 80 GPH - IN STOCK, Mixers, Parts & Valves
NORGREN
Norgren Air Handling
OIL-RITE
Lubrication Equipment
Polymer Injection Pumps
Polymeter
PREMIER
Lubricators & Lube Systems
Premier Brochures

GBL Universal pump - In Stock!
PULSAFEEDER
Pulsatron Metering Pumps
Mec-O-Matic Metering Pumps
Chem-Tech Metering Pumps
Controllers
PVC, CPVC, POLY, TEFLON, ALUMINUM, BRASS, BRONZE, STAINLESS STEEL, ALLOY 20 & HASTELLOY C
Pipe, Tubing, Tube Fittings, Pump Suction & Discharge Hose (up to 12"), Valves, Cam & Groove Couplings, Quick Couplers, Combination Nipples, Hose Clamps Etc.
RAMCO
Over 300 Cleaning & Lubricating Products
REN
Oil Level Controls & Oil Supply Tanks
RON MILLS & COMPANY
Resettable Pin Indicators, Rupture to Atmosphere and Rupture to Supply Indicators
Shurflo Solar
Pumps, Domestic Water Systems & Chemical Transfer,
Emergency Standby Solar Powered Water Systems, Stationary and Portable Trailer Mounted Units
Domestic Water Trailer
SIDEWINDER

Air or Gas driven Metering Pumps & Parts
Catalog
SIGNET
Instrumentation for Paced Flow Systems, PH Control, ORP Etc.
SOLAR ELECTRIC SYSTEMS AND SYSTEM COMPONENTS CATALOG
SOLAR POWERED METERING PUMPS AND POWER SUPPLIES
We build our own completely self powered, self contained metering pump systems & can build custom power supply units to your specifications.
STENNER
Metering Pumps
TAH
Motionless (Static) Mixers
TANKS
SNYDER TANKS

Industrial Water, Chemical and Containment Tanks, Tank Stands and Double Wall Tanks
RONCO PLASTICS
Polyethylene & Polypropylene Tanks for RV, Boat, Chemical Plating, etc.
Polyethylene Tanks, Polypropylene Valves - bolted & single union, Y & T Type Line Strainers, Cam Action Couplers & Adapters, Bulkhead Fittings, Multi-Port Valves & Pipe Fittings
FRALO PLASTECH SEPTIC TANKS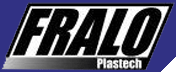 Super Duty Septic Tanks feature a 50 Year Warranty
750 Gallon Available
RMI - ROTONICS MANUFACTURING INC.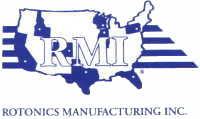 Polyethylene Plastic Tanks up to 6500 Gallons
POLY PROCESSING COMPANY
High Performance Polyethylene Tanks in sizes up to 14,950 gallons.
NSF/ANSI 61 Certification: "Poly Processing Company is now the ONLY company in North America
certified by NSF to store chemicals"
Tools
HIT, WISDOM & ZAC Hand Tools
TRICO
Level Indicators & Constant Level Oilers
TXT / TEXSTEAM - Sales & Service Dealer since 1955
Check out Texsteam's MX series gas or air driven pump.Click Here
Check out our new all SS relief valve - protect your pump and system.Click Here

Electric, Air, Natural Gas and Beam Driven Injection Pumps

Large inventory of Genuine Texsteam replacement parts
Quality Texsteam replacement parts for Arrow & Flomore pumps (make your pumps "flow better" with our parts)
Relief Valves
Check Valves
Plug Valves
Tank Patches
TUF-TITE

Drainage and Septic Products
Distribution Boxes
US
Electric Motors
W.L. WALKER
Centrifuges - Gauging, Measuring & Sampling Equipment
WESTERN
Metering Pumps, Parts & Atomizers
WISDOM TOOLS
ZAC TOOLS
If you are interested in
SAVING MONEY
Fred C. Gilbert has a large selection of reconditioned "like new" equipment. metering pumps from 1 pint per day rate up to 1500 gallons per hour (Milroyal Mod C, 1500 GPH @ 80 PSI, PVC head - Two in stock). We can provide units that have been completely rebuilt and tested with a warranty or as is. Email or call with your requirements.
Parts, Sales & Service also available on the following brands:
Arrow, Dropsa, Flomore, Lincoln, McCord, All Brands & Types of Hose Reels, Morgan, Pulsafeeder, Wilden, ARO, Versamatic, Pulsatron, Precision, Madden, Chemtech, Hills McCanna, Durco, Prominent, Williams, Badger Meters, Graco & many others.
---

This Page Will Always And Forever Be - Under Construction


We are a Certified

State of California Small Business
For more information Email:


Visitors since 6/1/96